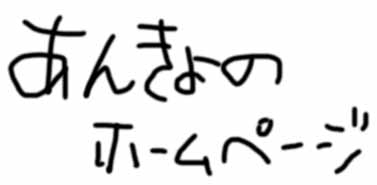 Welcome to Ankyo's Homepage!

Japanese pages are here.
Last modified Mar. 05, 2011
You are the

(st,nd,rd,th)visitor of my page.
---
Indroduction of "Ankyo"(English)
Ankyo(Yasui Yoshiki)'s Profile
Japanese computer's CPU upgrade information (includes PC-9821)
"CHINMEI" places - The words of these places means "special" in Japanese. For example, "Eromanga" means erotic comics in Japanese.
Why don't you go to these places?
"Chinmei" places that I know: Scheveningen, Eromanga Island, Eromanga, Chinko- River, Ajo, Boke, Silifke, Kintamani, Lake Chinpo
Some travel information of Tokyo
Introduction of my audio system
Update information(Japanese)